The Joven Mountain or Huayna Picchu Mountain, is one of the most popular additional hikes among the thousands of travelers who visit Machu Picchu daily. A visit of almost 3 hours inside the citadel is not enough, it is much more satisfying to finish knowing the entire archaeological complex and, why not close with a flourish with the ascent to Huayna Picchu.
Climbing the "stairs of death" will be totally worth it because, upon reaching the top, we will find one of the best views we could have: Machu Picchu in all its splendor.
Huayna Picchu: A bit of History
This incredible mountain dates from the Inca years. It is believed that in the past, the Incas climbed to the top of the mountain to be alert to their enemies, after territorial threats from adjacent cultures.
While we are climbing, at the top of the Huayna Picchu mountain, we can see a large number of buildings near the abyss used for the cultivation of species.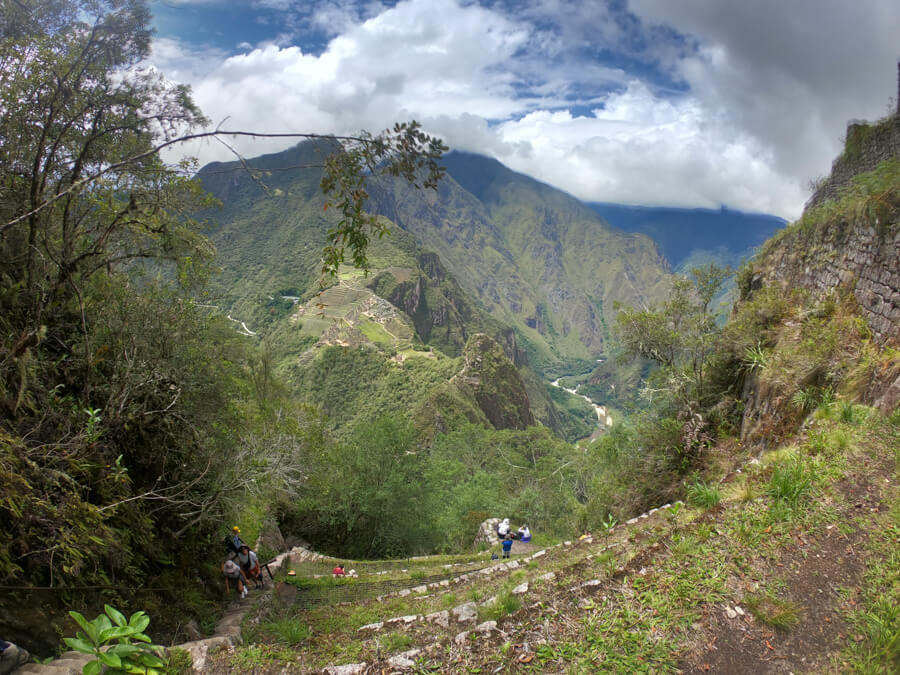 Height of Huayna Picchu
This impressive mountain has an altitude of 2,667 meters above sea level, a view from which we can see the Inca wonder of Machu Picchu 400 meters down.
What does Huayna Picchu mean?
Huayna Picchu derives from the Quechua words: Young Mountain. Surrounded by the imposing Urubamba River, it is located to the north of the archaeological complex of Machu Picchu and houses a large amount of vegetation around it.
The ascent to Huayna Picchu
Starting from the northern part of the Inca citadel of Machu Picchu, we will begin by ascending the stairs of Huayna Picchu, until reaching the top for approximately one hour. We are not going to lie to you, this climb is very steep. Although it is true, this climb is classified as suitable for everyone, we recommend a good physical condition since a steep climb is not a matter of play.
Likewise, it is important to know that if you are afraid of heights, you should not opt ​​for this climb for anything in the world.
From the top of Huayna Picchu you will not only be able to see the archaeological center, but you will also be able to see in the distance the majestic Salkantay snow-capped peak and other sites such as the temple of the moon and the chair of the Inca.
Where can I get my tickets to Huayna Picchu?
Being a very crowded mountain, it is very important that you can book your tickets to Huayna Picchu well in advance. In two simple steps, through the website of the Ministry of Culture, you can purchase your tickets with prices that vary between 112 soles to 200 soles, depending on your country of origin.
Do not forget that the specific name of this entry is: Circuit 4 + Huayna Picchu Mountain, this being the second option on the mentioned page.
Differences between Machu Picchu Mountain and Huayna Picchu
Did you know that there are 2 famous mountains that we can visit during our stay in Machu Picchu? Each one different from each other, below we present the 2 options from which you can choose: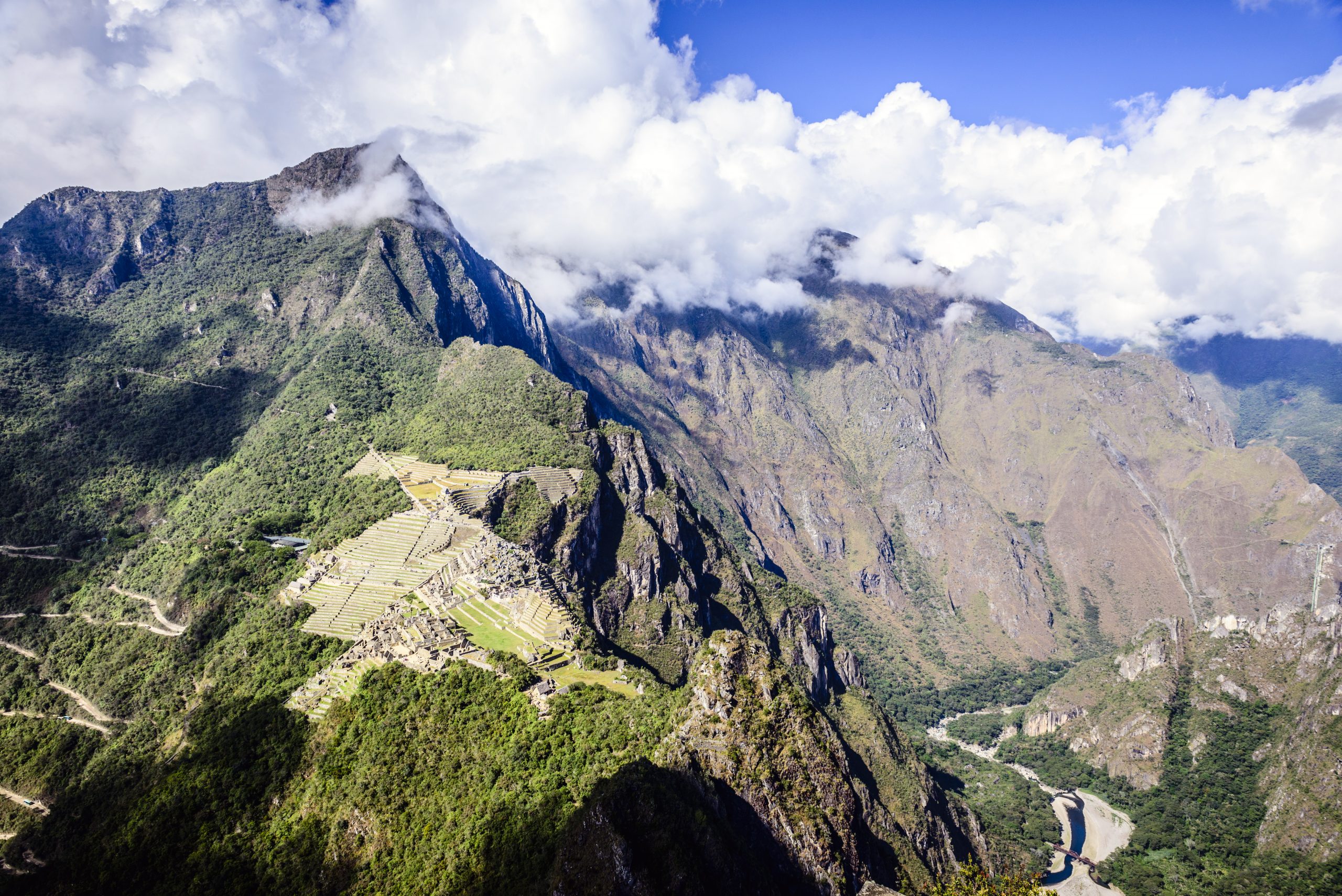 Huayna Picchu
The hike to the summit is approximately 1 hour, along steep and narrow Inca stairs. Once at the top, you get to see the Citadel of Machu Picchu and its surroundings. This is the famous peak in the background of every iconic photo of Machu Picchu.
The Huayna Picchu summit is always a top item on most Machu Picchu visitor lists, which means you usually need to book months in advance. Only a certain number of people can hike this mountain each day. Throughout this hike, you will see stunning views of the Machu Picchu ruins.
Machu Picchu Mountain
The walk to its top is approximately 1.5 hours. Once at the top, you get a much higher vantage point to have an amazing view of the Citadel of Machu Picchu and its surroundings from a point higher than the Huayna Picchu mountain.
This hike is a great alternative to Huayna Picchu and is ideal for those who don't want the hassle of fighting for a ticket or couldn't get one.
Technically, spaces for Machu Picchu Mountain are also limited to 400 per day, but they rarely sell out. This hike has an easier incline (also making it accessible for those who fear heights), but the path is much longer, making it just as challenging in its own way.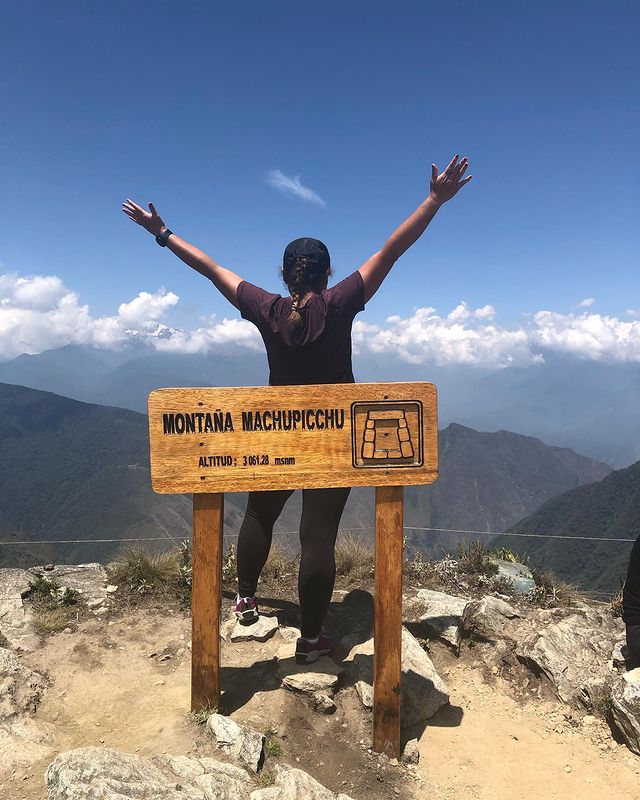 Visiting hours to the mountain Huayna Picchu
To be able to visit the Huayna Picchu mountain we have the following schedules:
7:00 a.m. to 8:00 a.m.
8:00 a.m. to 9:00 a.m.
9:00 a.m. to 10:00 a.m.
10:00 a.m. to 11:00 a.m.
A climb that will surely be unforgettable through the famous narrow stairs of the imposing Huayna Picchu. Grab your bags and get ready for your next trip!
Follow us on our blogs for more informative content.