Would you like to do a wine tasting in Ica? Apart from enjoying its warm lands of Ica, it also impresses us with its main vineyards that are generally open to the public, where you can learn about the process of making peruvian pisco and wines. And also the Ica wine tour where you can taste and meet whis places.
5 Best Vineyards for Wine Tasting Ica
If you're thinking of visiting Ica, you can't stop going and try the various flavors of Ica wines, then I will share the list of wineries and vineyards in Ica, where you can enjoy your trip in the Ica region:
1. Bodega Ocucaje
This winery is located in the district of Ocucaje, which has been producing high quality wines and pisco for 121 years. Throughout its history it has been winning prestigious awards in international and national competitions.
Currently, it's open to the public to see its production process, bottling and to learn about the different types of grapes used for its production. There's a lot of Ica vineyards, this is one of the most important.
2. Tacama Vineyard
The vineyard has a legacy and a historical tradition, is one of the most beautiful vineyards that has existed since 1960. The hacienda produces grape liqueurs, in its 180 hectares, this is one of the most visited places by all lovers of wine tourism.
If you're going to visit this place, it's recommended that you book a guided tour in advance and get to know all its production infrastructure brought by the general manager Pedro Olaechea. It uses French technology, in addition, it is recognized for being a pioneer in the world production of wine.
Tacama wines are respected worldwide and are sold throughout Europe, when you visit the place you can taste the variety of wines and witness the entire process of winemaking, bottling and labeling of this brand's containers.
3. Bodega Vista Alegre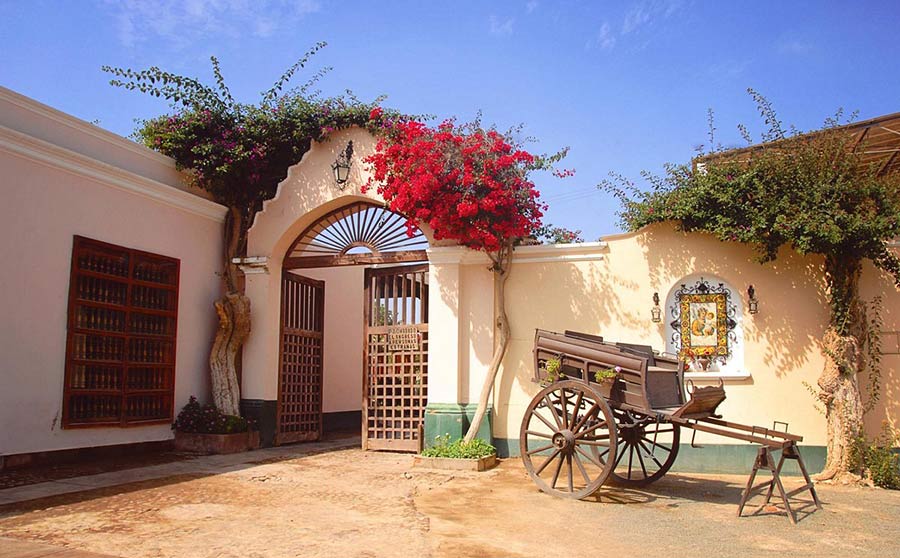 This is another of the most important vineyards in Ica. Vista Alegre, was founded in 1857 by the Picasso brothers and it's currently the vineyard which produces both wines and pisco from different strains brought from different parts of the world.
Initially, they worked with different existing wine varieties, to later import fine varieties, such as Cabernet, Sauvignon, Chenin or Pinot Blanc, Carignan, Malbec, Tempranillo, Merlot and many others, becoming known throughout the country and thus beginning the true history of Fine Wine. in Peru.
Today the family continues with production and modernizing the vineyards day by day. When you visit Vista Alegre you will appreciate all the varieties of grapes and even the winners of the Great Gold Medal at the Expo Vino (Wine Expo)
4. El Catador Vineyard
Located in the Subtanjalla district, it has been operating since 1856 producing pisco and wines. Likewise, it produces vinegars, jams, pickles, tiles and chocotejas (a Ica dessert made by chocolate) that are sold in the same winery.
This winery has exclusive programs for its visitors who want to walk and chat among its vineyards, production areas, you can also taste the pisco, wines.
In the El Catador Winery you will not only be able to taste their grape-based drinks, but you can also enjoy their typical dishes from the region, so don't miss out on visiting El Catador, which offers you an unforgettable experience.
5. Queirolo Vineyard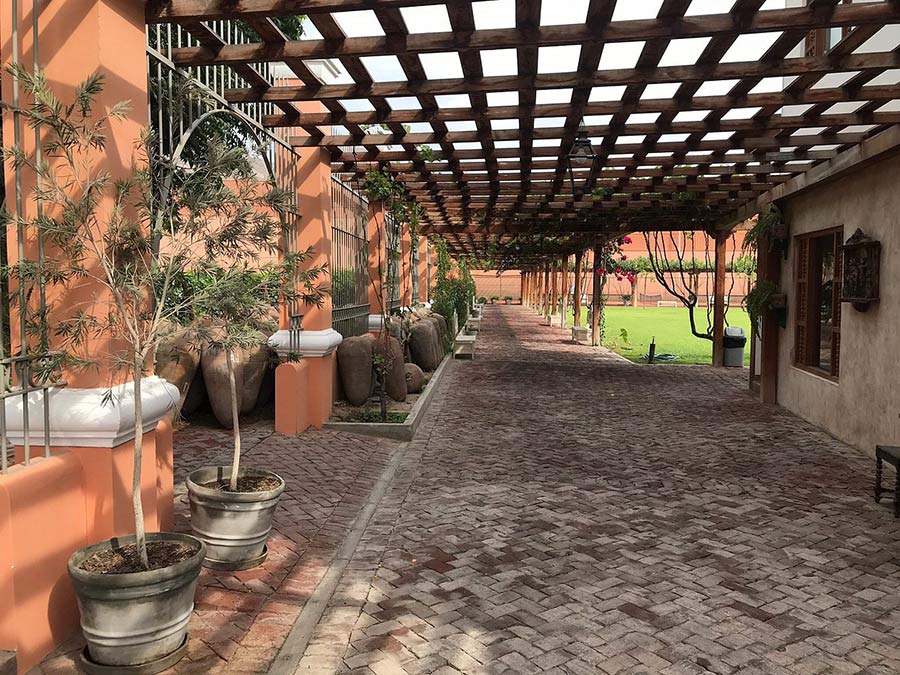 Last but not least, you must visit this hacienda that, at the same time as being a vineyard, became a hotel, where you can stay and enjoy a unique experience.
The famous Queirolo vineyards are located in San José de los Molinos, belonging to the Queirolo family as its name indicates; that makes everyone fall in love with its beautiful landscapes and nature, as well as its delicious wines and pisco.
The place is characteristic of the time of the Peruvian Republic, in which its infrastructure stands out, etc. It's open to all domestic and foreign tourists, where you can learn about the ways of growing grapes, the grape varieties used for its production, you can also taste between wines and pisco, or do other activities.
Would you like to do wine tasting in Ica? or Make a Ica wine tour?
Do not forget to visit all these vineyards and live a unique experience, for which you can visit 3 vineyards in Ica on our Pisco Route or Tour Ica Vineyards , but do not stay with just that; Ica has many other attractions such as the Huacachina Oasis, the beaches of the Paracas National Reserve, the Nazca Lines and the Cañon de los Perdidos, unforgettable sites that offer you unique experiences in our Tours in Ica.