The Turquoise pools of Muñapata
The turquoise pools of Muñapata are a set of turquoise mirrors located in a canyon, which have an incredible beauty, combined with the rock formations and the natural environment that give it a unique landscape.
During the pandemic, many attractions were discovered in Cusco, this is the case of this natural wonder located in Urcos: The turquoise pools of Muñapata. Specifically, these species of pools became known thanks to the viralization of a video through TikTok that showed this place and the beauty of the colors of its waters.
Turquoise pools of Muñapata
Location
Quispicanchi Province 56 km south of Cusco
Distance from Cusco by car
2 hours approx.
Ticket costs
7 soles approx
Activities
visit the turquoise waters, visit Andahuaylillas, visit Pikillacta
Now we tell you more about this beautiful place.
What are the turquoise pools of Muñapata?
These are a tourist attraction that is located in Urcos, province of Quispicanchi in Cusco. It is made up of turquoise-colored water wells that are submerged in the ground, forming pools in a small canyon that belongs to the town of Muñapata.
These wells guarantee travelers one of the best postcards and views of Cusco. It is worth mentioning that these waters are not for bathing or cooling off, but rather, they are for human consumption, so they must be taken care of.
How to get to the turquoise pools of Muñapata?
The Turquoise Pools Canyon is located about 56 kilometers by road from the city of Cusco, it belongs to the community of Muñapata, the district of Urcos, and the province of Quispicanchi. In order to reach this natural beauty we must follow the following steps: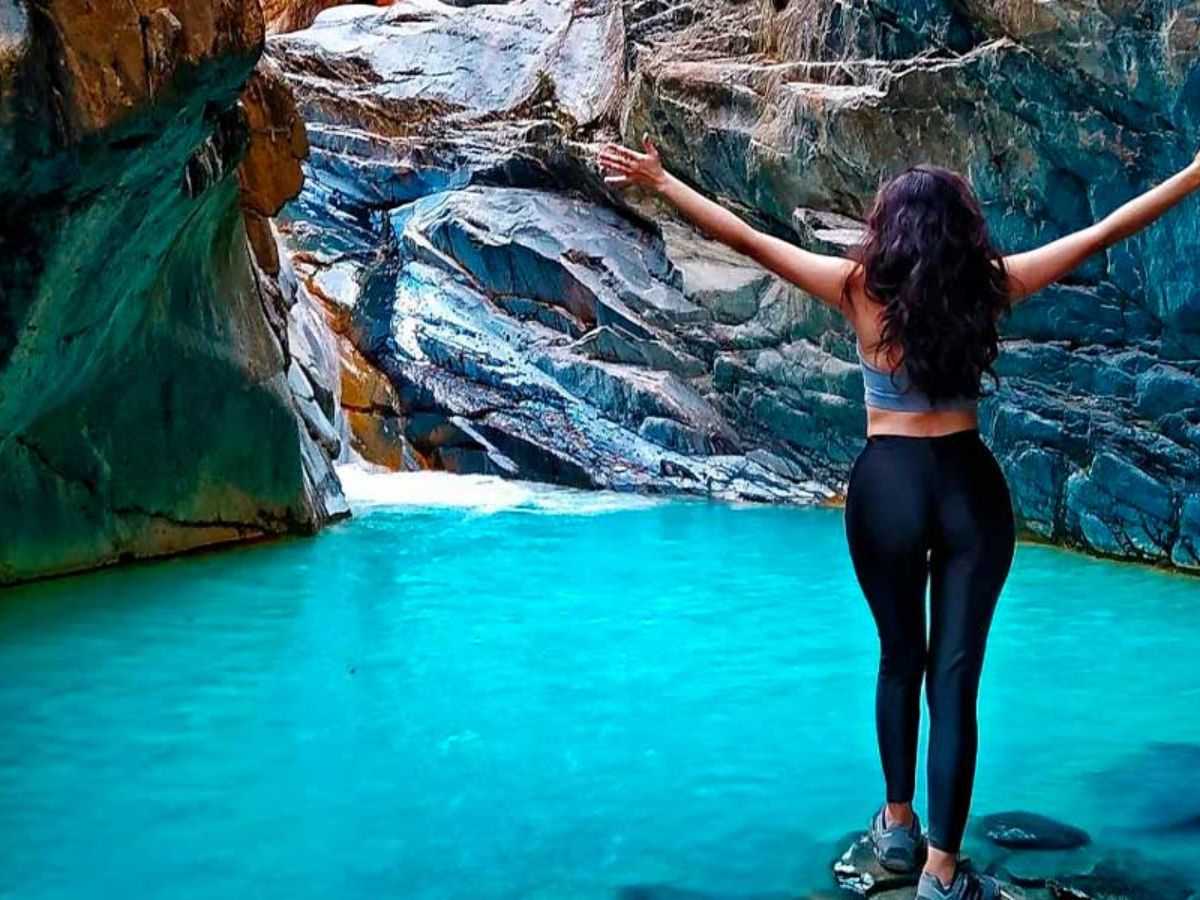 First: To get there you must follow the following route: Cusco – Urcos – Muñapata – Canyon of turquoise mirrors.
The first stretch Cusco – Urcos can be done by public transport. The buses leave from Huayruropata Street in the city of Cusco. This first section takes approximately 1 hour 30 minutes.
Second: The second section Urcos – Muñapata can be done in a taxi from the main square of Urcos. This second stretch takes approximately 15 minutes.
Third: Finally: Muñapata – Canyon of turquoise mirrors is done on foot. The walk is approximately 20 minutes.
Ticket Cost
Foreign tourist: 7 soles
National tourist: 5 soles
Visitor from Cusco: 3 soles
Children: 3 soles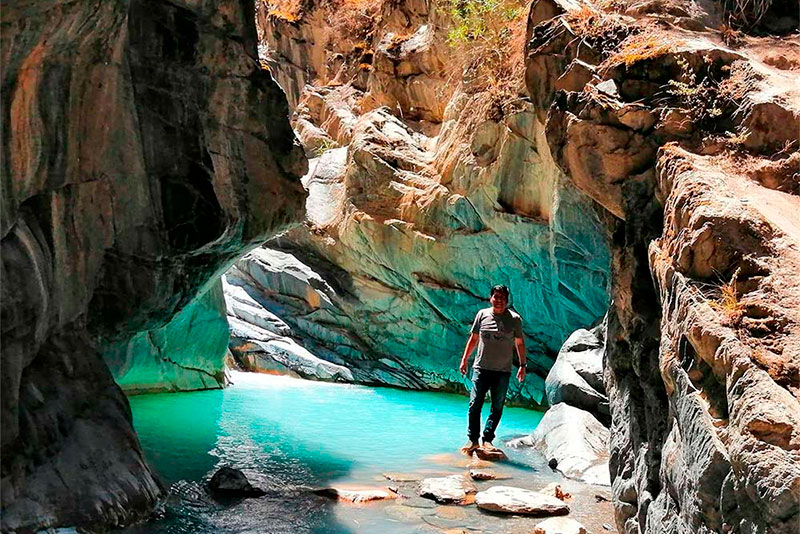 The climate in the turquoise pools of Muñapata
The weather in this area is very cold, we recommend dressing warmly and wearing a rain jacket just in case. During the dry season, the days are sunny and in the rainy season, sometimes the days are cloudy.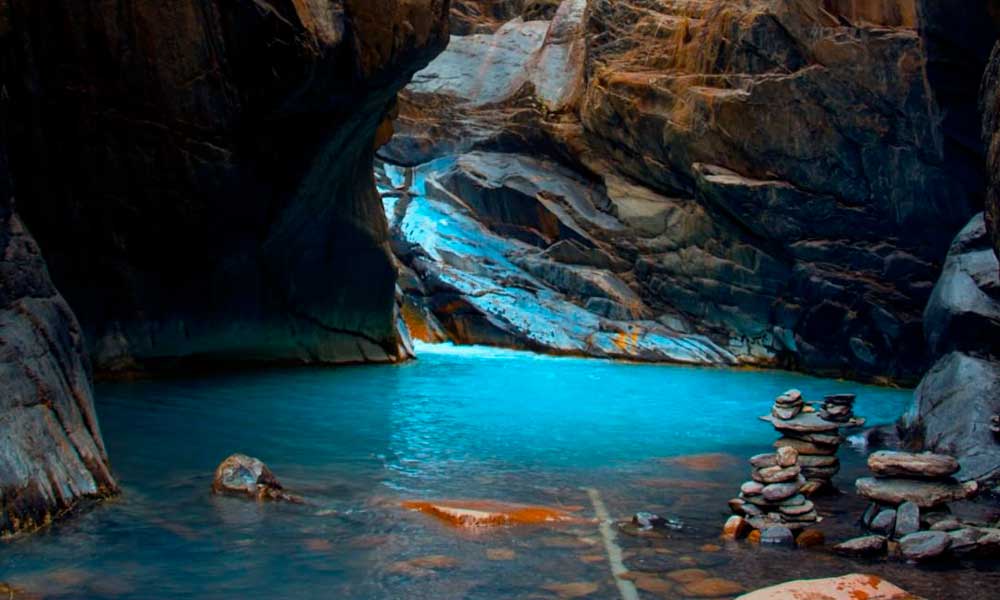 Why are these pools turquoise?
These waters adopt their turquoise color because they come from the tops of the surrounding mountains and these are saline. Because? because they contain carbonates, especially calcium produced by the erosion of limestone rocks that exist in the bed of this river.
Thanks to the sun's rays, they give it a turquoise color that provides this incredible view worthy of any cover.
What to bring to the visit?
Good slippers.
Poncho in case of rain.
Hat or cap.
Sunscreen.
Snacks or fruits.
Rehydration drinks.
documents.
Photographic camera.
Cash.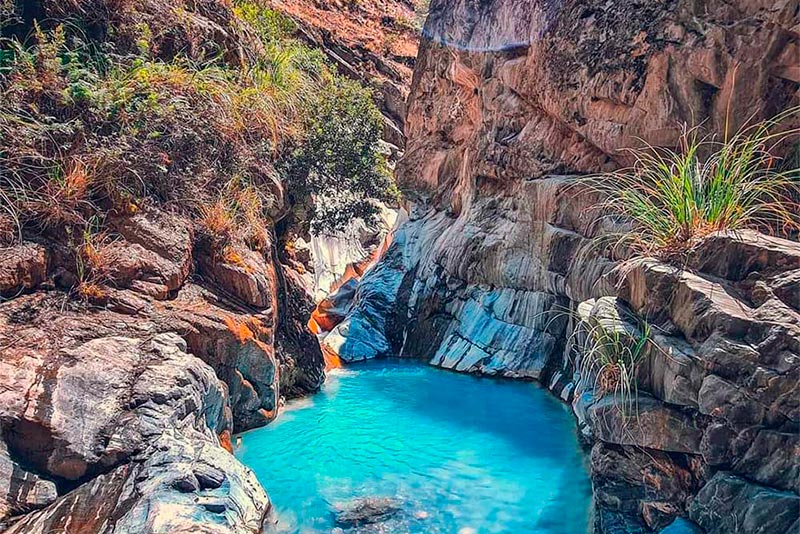 These beautiful pools are very close to other tourist attractions such as the Andahuaylillas temple (known as the Sistine Chapel of America), the Piquillacta archaeological park, and the Tipón archaeological complex. All these tourist attractions are included in the famous South Valley tour of Cusco. So, you can not only visit this natural beauty but also take a walk through historical areas.
Let's not forget that these beautiful mirrors are a natural attraction and this must be taken care of.
If you liked this content, don't forget to leave us a comment.