The sacred valley of the Incas is for many travelers the main reason to disconnect a bit from the world and rest for a few days among nature. An option that meets these requirements are the well-known Bungalows in the Sacred Valley.
What is a bungalow? Word in English that means a small one-story house that is located in a place where we can vacation. It is oriented to the tourism sector, more specifically it is categorized to be able to have small stays in vacation spots.
If you are thinking about how and where you can stay in Bungalows, don't worry, here we recommend the 10 best options so that you can have a weekend in connection with nature.
Top 8 bungalows in the Sacred Valley
Now yes, we present you the 8 best places to spend an incredible day in the Sacred Valley, available on platforms with Airbnb, Booking or Google, located in Pisac, Ollantaytambo, Maras, Moray and Urubamba, here is a summary:
Bungalows in Maras
Villas of Maras
Cozy bungalow in the Sacred Valley, located in the town of Maras. It has a 3-star category and has a nearby restaurant and bar. Likewise, they also offer you the pick-up and dispatch service at the airport for an additional charge. It has wifi, free parking, breakfast and is pet friendly.
To be able to contact them and/or make a reservation, it can be done through the Hotels.com platform.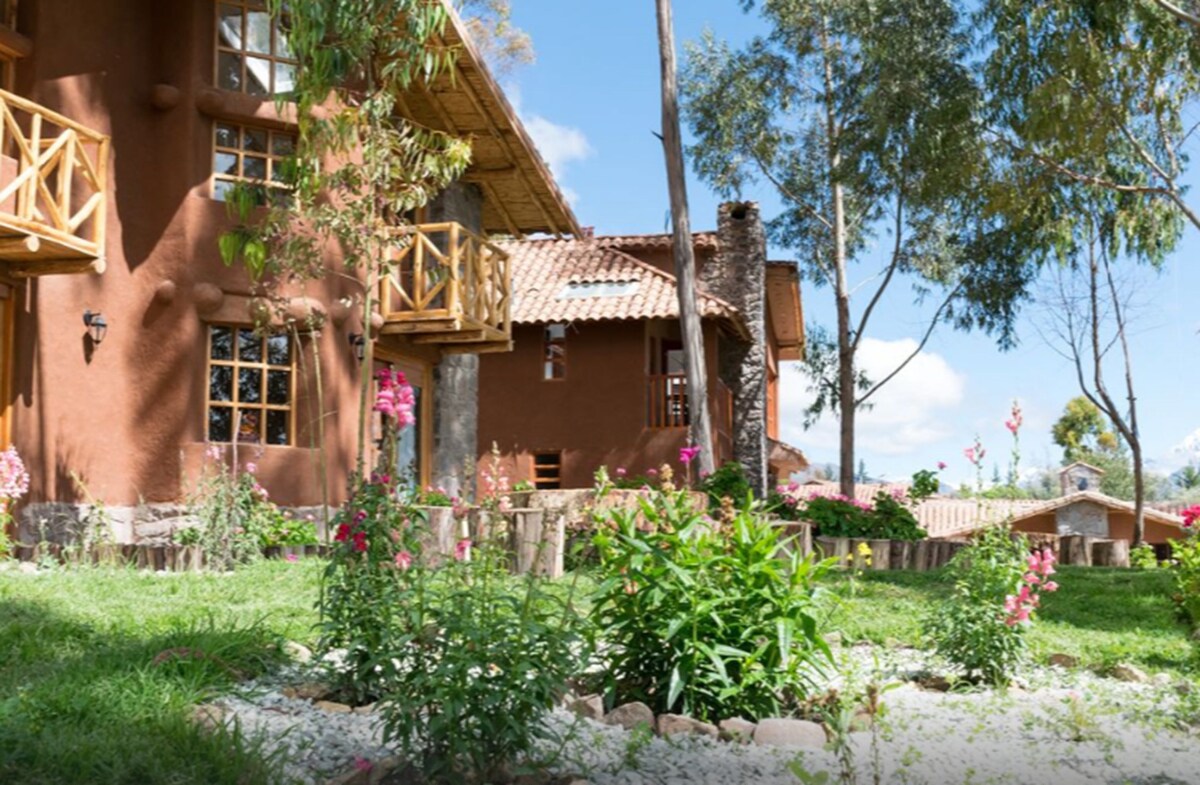 Mountain View Experience
The Mountain View experience is a bungalow in the Sacred Valley, more specifically in Maras, and has different options for cabins in front of the snow-capped Chicón among the nature of this town. This company is designed to provide personalized trips with additional items such as: outdoor picnics, walks in the area, etc. In order to book this experience, it is possible to do so through the website or contact them through Facebook. The costs start at 500 soles and include inclusions such as: welcome Champagne, Wi-Fi, cabins for couples or individuals.
In addition to this, you can have the service of a relaxing outdoor Jacuzzi at an additional cost or feed the animals in the area.

Bungalows in Ollantaytambo
The Qolqas Eco Lodge
Qolqas Eco Lodge is called A Sustainable Refuge for Exploration and Self-discovery, since it proposes not only to be a bungalow service in the Sacred Valley, but also to provide outdoor experiences with minimal impact on the environment.
It has activities such as: excursions to Pumamarca, Inti Punku or picnics and cooking classes. Their prices vary between 200 and 300 usd depending on the activities that we want to add. We can choose between personal, matrimonial and family tents.
In order to book, we recommend you visit their website.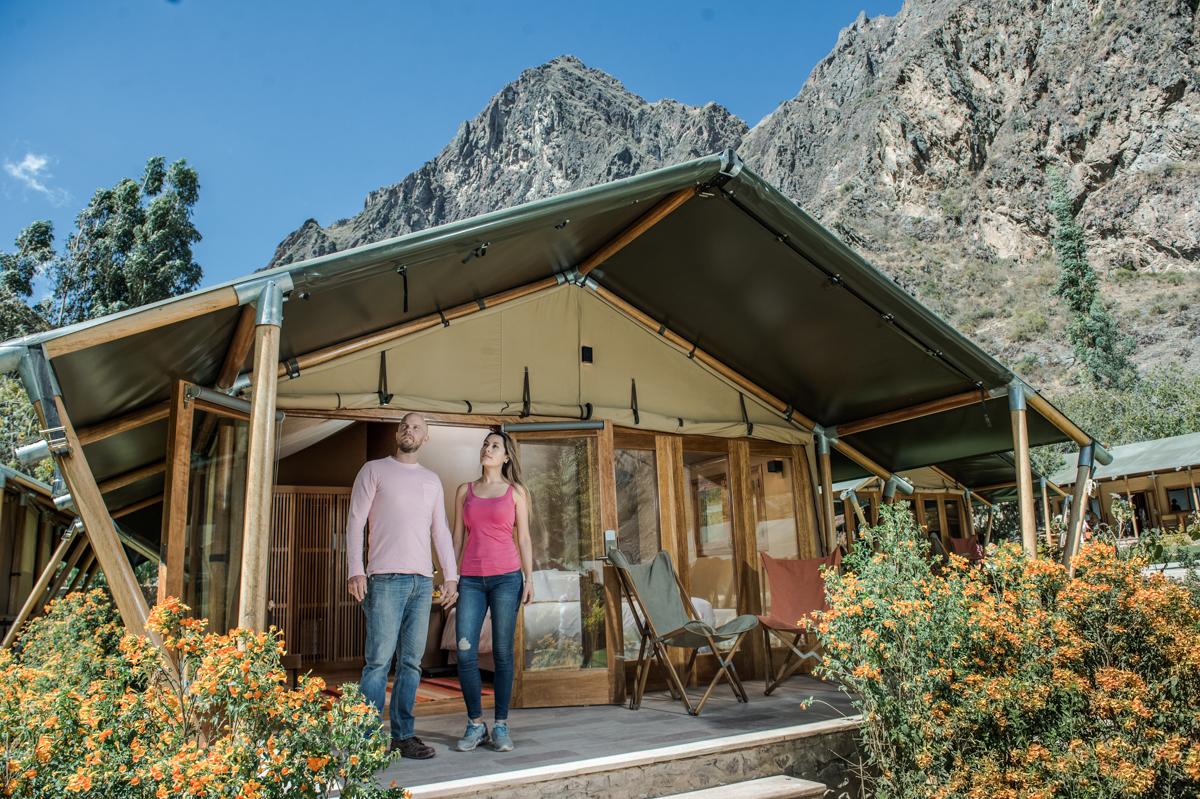 Bungalows in Pisac
Pachatusan Wasi
A beautiful and quiet property located in the Sacred Valley of the Incas near the town of Pisac. Here guests can get away from the busy lifestyle of the city and relax in nature with incredible views, fresh air and comfortable accommodations.
Pachatusan is a beautiful house with incredible windows so you can view the natural beauty from the comfort of your sofa or while eating in your kitchen. Through a blend of traditional and modern building styles, this beautiful home feels luxurious yet natural. It is possible to book these accommodations through Airbnb and contact them directly there.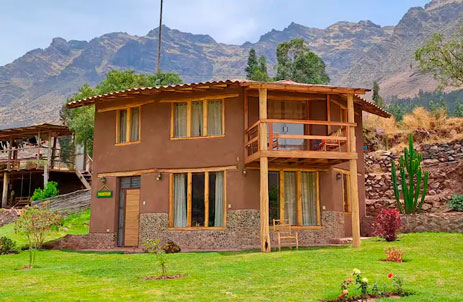 Bungalows in Urubamba
Kuychi Rumi Bungalows
K'uychi Rumi Bungalows is located in Urubamba. It has free Wi-Fi in common areas and 24-hour reception, as well as ticket sales. The accommodation offers breakfast every day. Guests can cook in the comfort of their accommodation, on their grill.
Amenities include a garden, tv in common areas, and concierge service. For an additional cost, the property has an airport transfer service and luggage storage service for an extra cost.
In order to reserve these wonderful bungalows, you can contact them through the despegar.com website. Its decoration rescues the best of the Andean, without a doubt, the living experience in the sacred valley.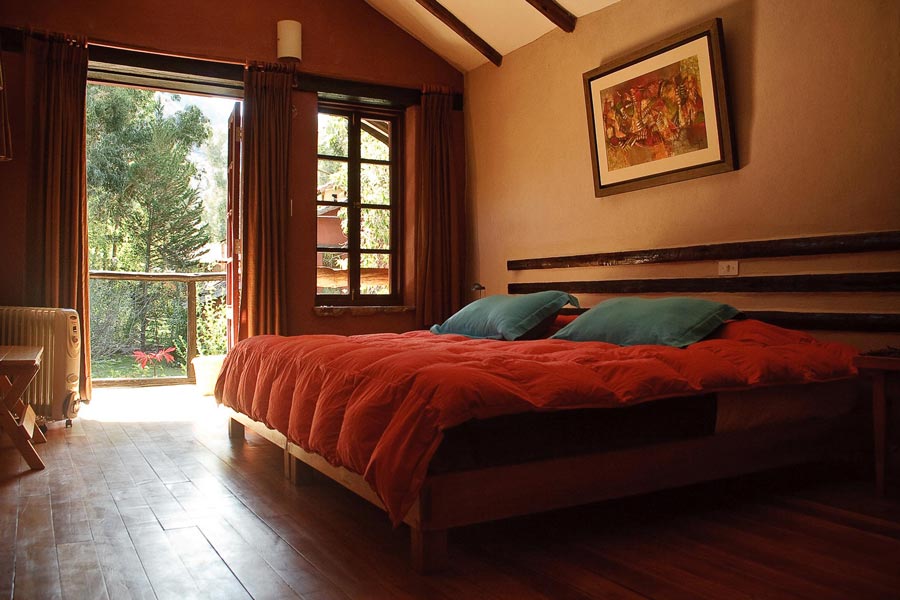 Yuyay Wasi Bungalows
Yuyay Wasi Bungalows offers accommodation with a balcony and wonderful views a few meters from the main square of Urubamba. There is a terrace available for the use of the guests of the country house and attractions such as the church of Señor Torrechayoc and the church of San Pedro are very close to the cabins.
With 1 and 2 bedroom cabins, they are suitable for tourists and national or foreign travelers. Services include: Parking, Balcony/Terrace.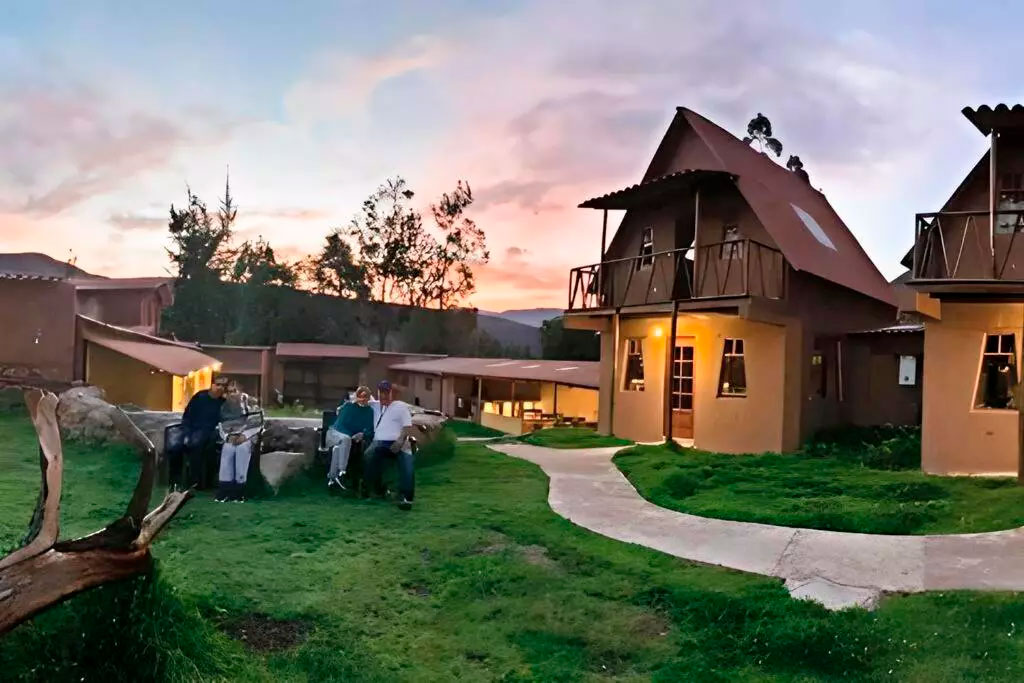 An option on Airbnb: Cozy bungalow in Urubamba
One of the favorites on the Airbnb platform, this cozy cabin is everything we are looking for for a relaxing weekend in Urubamba: Comfort, beauty, privacy and at the same time: A very central place, in the middle of the Sacred Valley of the Incas in Urubamba. Fully equipped with bedroom, bathroom, kitchen, dining room, living room with fireplace and a nice place for your campfire.
It has wifi, kitchen, parking and daily breakfast, in case you like the additional lunch, you can request it in advance. A space that is undoubtedly a great option for a family trip. You can read more about this cozy space by clicking here.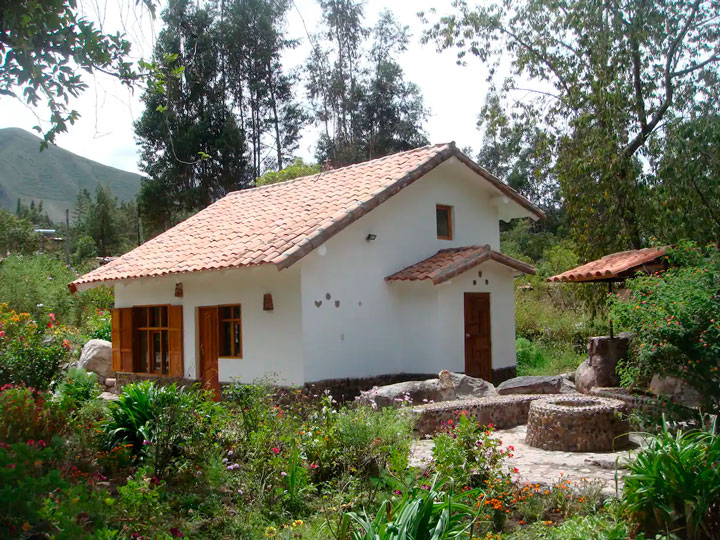 Perayoc Art & Luxury Bungalows
To finish our list of cabins in the Sacred Valley we present this option: Perayoc Art & Luxury Bungalows.
Perayoc Art & Luxury Bungalows is an excellent option for your stay in Urubamba. They have free Wi-Fi and a shared kitchen that you will surely enjoy. Modern facilities in Urubamba that offer a fireplace, nearby restaurants, comfortable double beds and private entrance to the bungalows.
Available from 600 soles, the stay in this exclusive cabin is the favorite of thousands of travelers.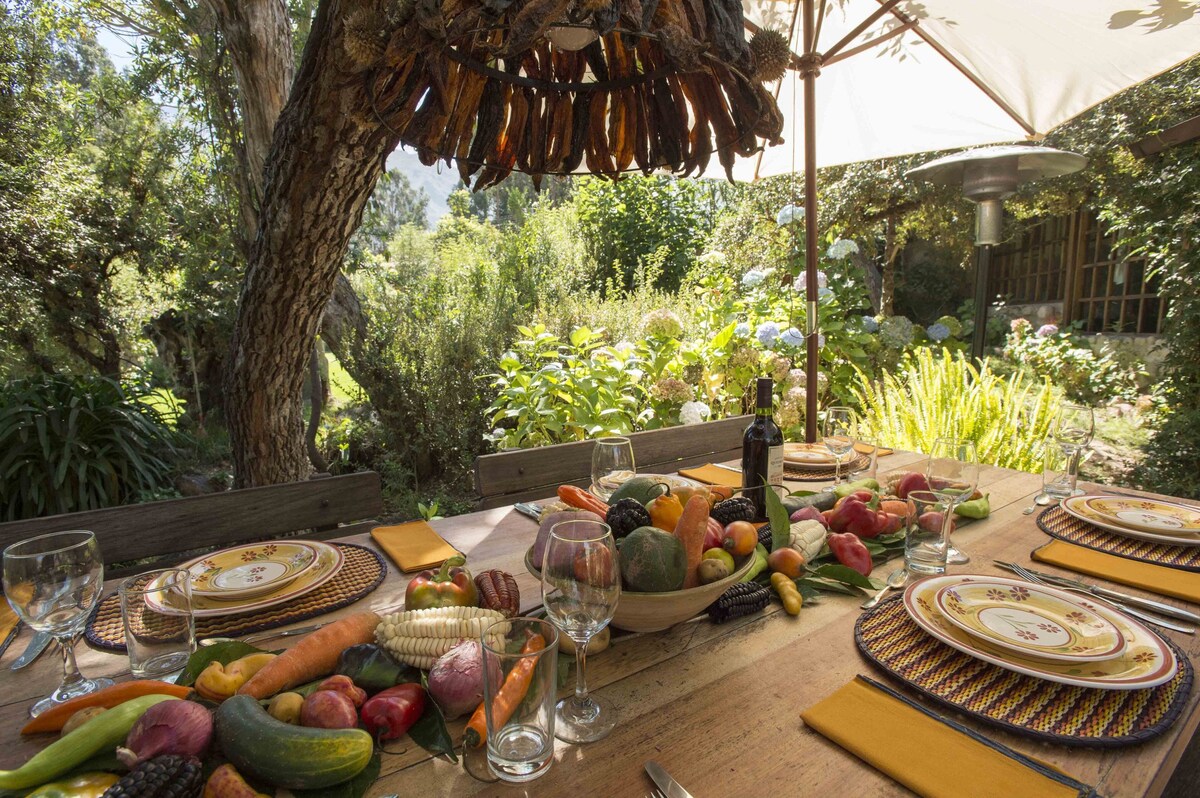 Many options to consider to make the most of our stay in the mystical Sacred Valley, we recommend you take a few days to relax and opt for some of the bungalows mentioned in this post. Tell us, would you dare to visit any of these wonderful places?